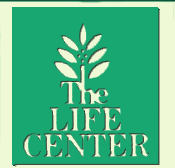 The Life Center of the Suncoast, Inc. is a non-profit 501 (c) (3) organization dedicated to providing counseling to those suffering the death of a loved one, to victims of traumatic crime, and to those who are suffering with serious illness. Our mission is to provide emotional support, grief counseling, intervention, education, and training in a compassionate and healing environment to help children, adults and families reduce the negative effects of trauma and grief in order to lead healthy and productive lives. ==
Counseling
Finding a supportive place where some of the deepest and most painful issues of life are explored with professionally trained staff can make an immeasurable difference in working through traumatic losses. Individuals are motivated to change their perceptions through specific therapeutic techniques that help to reduce the immobilizing fear, panic, anger, anxiety and somatic symptoms often associated with post-traumatic stress, due to traumatic death, illness or crime incident. Traditional and innovative researched techniques are utilized in order to promote change and perspectives.

Group participation encourages members to develop strategies for changing beliefs and behaviors, to live more productively, and to improve social functioning. Through interaction with trained staff, they learn to support one another through the stages of grief and recovery. Their sharing may heal the pain and isolation of loss.

The LIFE Center conducts in-service seminars on loss and coping skills to educational institutions, healthcare providers and corporate businesses.

Victims of Crime
The LIFE Center provides specific programs for victims of traumatic loss or survivors of crime incident. Specifically, those victims of Homicide, DUI, Hit and Run and Physical Assault

6811 N. Central Avenue
Tampa, Florida 33604-5500
Phone:(813)237-3114 Fax:(866)457-5422
E-mail:thelifecenter@tampabay.rr.com
www.lifecenteroftampa.com
Ad blocker interference detected!
Wikia is a free-to-use site that makes money from advertising. We have a modified experience for viewers using ad blockers

Wikia is not accessible if you've made further modifications. Remove the custom ad blocker rule(s) and the page will load as expected.