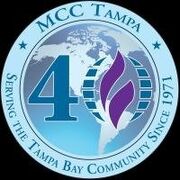 408 East Cayuga Street
Tampa, FL 33603 (at the corner of Central Avenue between Hillsborough and Dr. Martin Luther King Boulevard)
813-239-1951
Services at MCC TampaEdit
Food Pantry: Through the generosity of our congregants and community members we are able to stock a food pantry that is open to our neighbors who are in need of assistance.  All we need to know is how many people in your family and whether you have the ability to cook.
Wednesday 10am - 3pm
Ad blocker interference detected!
Wikia is a free-to-use site that makes money from advertising. We have a modified experience for viewers using ad blockers

Wikia is not accessible if you've made further modifications. Remove the custom ad blocker rule(s) and the page will load as expected.