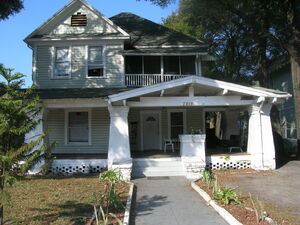 Dee's House Of Comfort is located at 4428 E. Sligh Av.,Tampa, Fl. 33610
Delores Hardy 813-629-1576
Our mission is to provide learned experience to the outreach of at risk veterans for the facilitation of successful recovery and reintegration to society. Advocating housing first and the resources needed to make the transition.
In order to help bring veterans back from the brink of hopelessness, Dee's House will tackle the specific needs of veterans, who often suffer from post-traumatic stress disorder, alcohol and drug dependencies and adjustment disorders.
COMMUNITY LIVING
SUPPORTED HOUSING
NO DRUGS
NO ALCOHOL
Want to help veterans who has sacrificed their lives for us.

Ad blocker interference detected!
Wikia is a free-to-use site that makes money from advertising. We have a modified experience for viewers using ad blockers

Wikia is not accessible if you've made further modifications. Remove the custom ad blocker rule(s) and the page will load as expected.